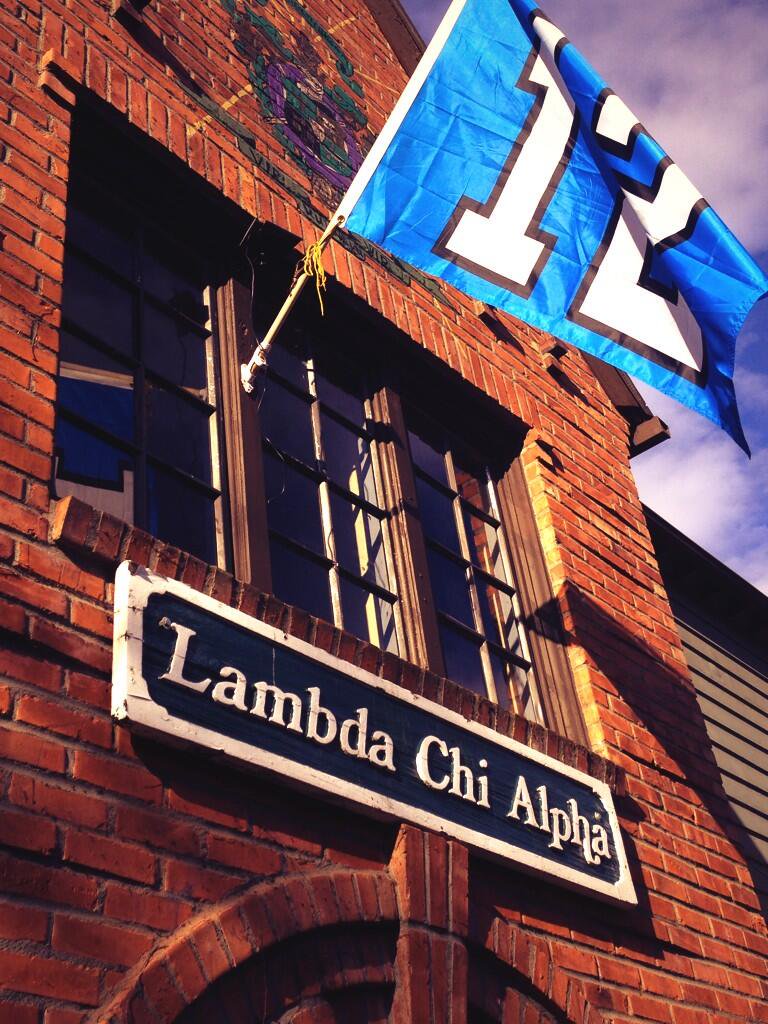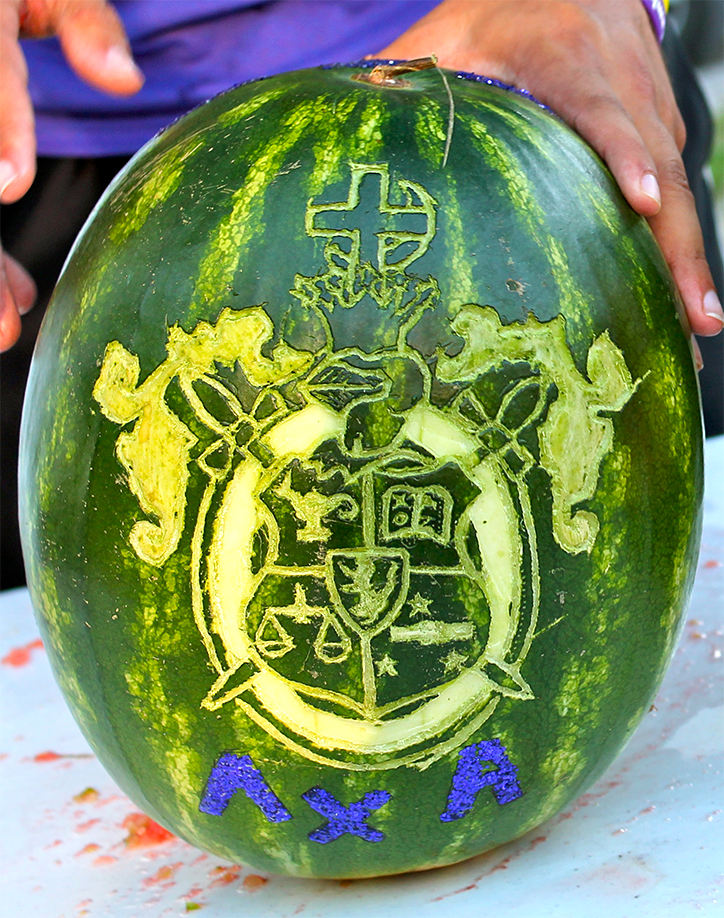 Welcome to the University of Washington's Lambda Chi Alpha chapter website. Located on 45th and 19th, Lambdas is only seconds away from one of the world's most preeminent public universities.
About Us
We have been on the beautiful Seattle campus for over 100 years initiating over 2100 brothers making us one of the largest and oldest fraternities on campus. We strive to turn young men into leaders through elected positions and oversight of critical house operations such as recruitment, philanthropy, and dining hall staff. What makes Lambda Chi Alpha different from other fraternities is our new members are called "associate members" which has replaced the infamous "pledge" term since 1972. Associate members are considered equals as brothers with the same opportunities and responsibilities. Associate members are able to wear our letters, run for leadership positions, and vote alongside brothers on decisions that directly impact the fraternity. Every quarter, a house bill is issued to every brother living in the house and this payment covers: three hot meals a day, five days a week, water/electricity, room & board, insurance/membership fees, printing/scantrons, social functions, pictures, apparel, and improvements on the house to name a few. Greek houses are typically cheaper to live in compared to dorms and offer amenities not seen in standard campus housing. This price for living in can be attributed to our house's vast size, currently being one of the largest fraternities at UW with four floors, two basements, interior main courtyard, weight room, library, basketball court, underground & alley parking, and capacity for over 80 brothers to comfortably live in. Other amenities include cable, high speed wifi connections for each room, and on-site laundry services. More information regarding Fraternal Life can be found at the UW IFC website linked at the bottom of this page. We hope to see you at Greek Week and if you are interested in rushing, use the recruitment page at the top to get in contact with one of our rush chairmen.
Academics
At Lambdas we strive for academic excellence and have a diverse range of majors among our brothers. Along with the tutoring of brothers, Lambda Chi Alpha provides its members with test files, endless supplies of bluebooks/scantrons, and a fully stocked library of school textbooks ready to be used by brothers who don't want to pay hundreds of dollars for a new textbook. Test files are a database of scanned PDF's containing graded tests/quizzes/homework assignments that have been taken by brothers in previous years. With the help of multiple sororities, our file base currently has over 350 different courses' worth of academic material ranging from every business class to calculus to biology and engineering to name a few. This is possible because every quarter we take every member's graded assignments and continually put new files into our database that is available to all UW Lambda Chi Alpha brothers. The Greek system's overall GPA repeatedly scores above the school average and at Lambda Chi we maintain that standard through tracked study hours at our in-house library which remains quiet during midterm and finals season. We understand that every student is here at UW to earn an education and Lambda Chi Alpha aims to give the its members good study habits and the most opportunities that will help them succeed in their degree and beyond graduation from The University of Washington.
Philanthropy
Since 2013 Lambda Chi Alpha has nationally partnered with Feeding America, a nonprofit charity focused on feeding more than 46 million people through food pantries, soup kitchens, and shelters. Each year active chapters and colonies at over 200 universities participate in increasing the amount of food at locations spread throughout the United States. We do this through our Watermelon Bust philanthropy with sororities participating in our effort to raise awareness for national hunger. As a brotherhood, we are active in participating in multiple sorority philanthropies throughout the year to support their charitable goals. Some of these supported institutions include Seattle Children's Hospital, The Arthritis Foundation, and Breast Cancer Research. As a whole, these opportunities to give back to our community and beneficial organizations separates us from living in the dorms because over a thousand Greek students can unite together to make an impact on supporting those less fortunate.
Brotherhood
At the core of daily life within the Lambda house is the bond between our brothers. This relationship is the most prominent difference from living on and starts the moment you step through our door. Over the time you spend in our house, you will eat, sleep, and ultimately bond with men of similar ambitions. Through the connections made in Lambda Chi Alpha, most brothers have been able to work at the same employer, take the same classes, and participate in the same club sports. No matter how you want to shape your time at The University of Washington, Lambda brothers will always be there to support you along the way. Throughout the year, Lambda Chi members go on numerous social functions together to continually build the bond we are trying to create in the couple years you have at college. Some of the many events include Mariners/Sounders games, Husky Football tailgating, Founder's Day banquet, and formal trips to Canada. With hundreds of chapters spread across the nation, you will always be near a chapter house and welcomed as a brother. Because of our close proximity to Amazon, Boeing, and Microsoft, we have brothers from other institutions earn summer internships to these highly coveted organizations and, in turn, are welcomed to live in our house for the duration of their internship with the same rights as UW brothers. No matter which city you are in, a Lambda house will be there to offer food and a bed for the night. We don't want your college life to be four years, we want it to be forever.